Welcome to Rituals, a new series in which we ask our inspiring clients and friends to let us in on the rituals that make up their day. Native New Yorker Pamela Love started making jewelry out of her Brooklyn apartment in 2009 and has since won a CFDA award for her dreamy talismans, at once witchy and divinely feminine.

The Rituals Questionnaire
Sleep in until the very last second I have to get out of bed. Probably not the healthiest way to be, but I just love that hour in the morning when I have the bed all to myself.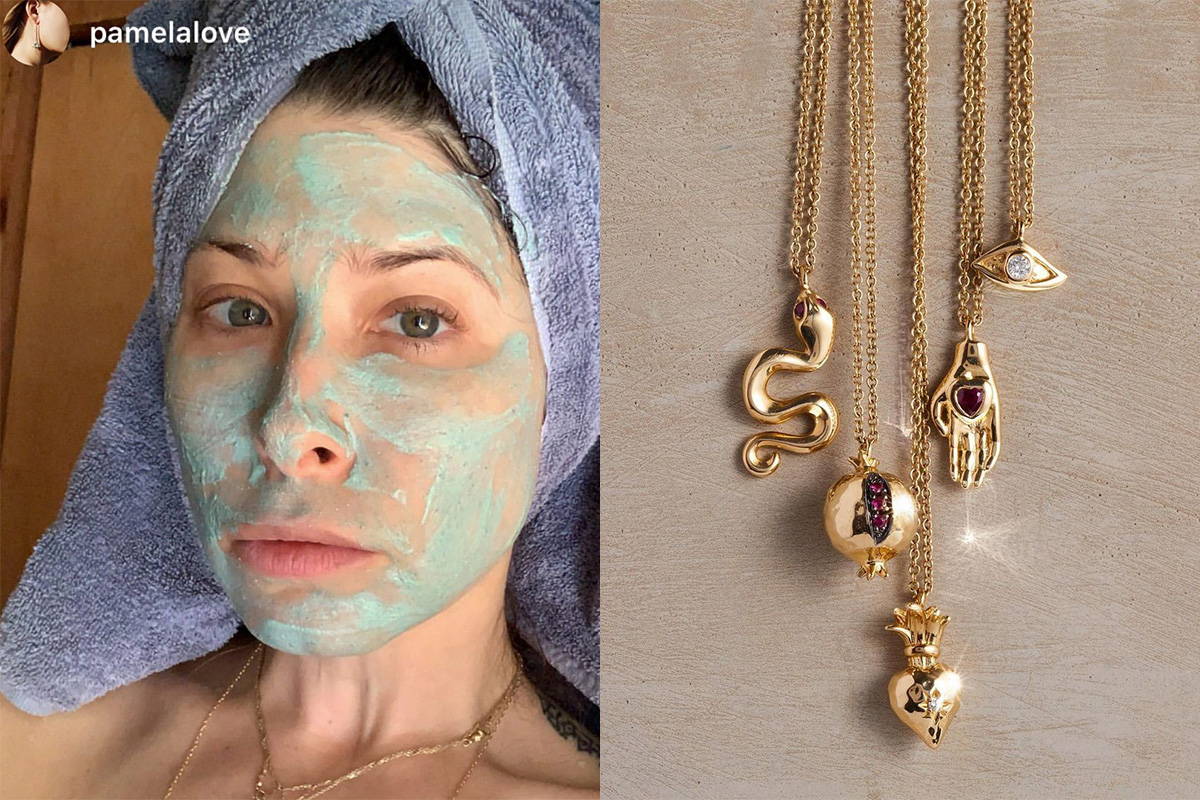 Pamela Love in the Enzyme Exfoliant & Pamela Love Pendant Necklaces | Photos from @pamelalove
I wash my face with pure organic jojoba oil. I apply a layer, then place a hot washcloth over my face for ten seconds and allow the jojoba oil to pull all the dirt and oil from my skin. I follow with the Tracie Martyn Absolute Purity Toner, which I am totally obsessed with, and then the Face Resculpting Cream and Firming Serum. Once or twice a week, I use the Enzyme Exfoliant mask—it's truly magical.
Wellness & Workout Ritual
Meditation, yin yoga, vinyasa yoga, Pilates, and cycling
Food! Cooking and gardening have been a real source of happiness for me lately. Also working with ceramics has become a new passion of mine.