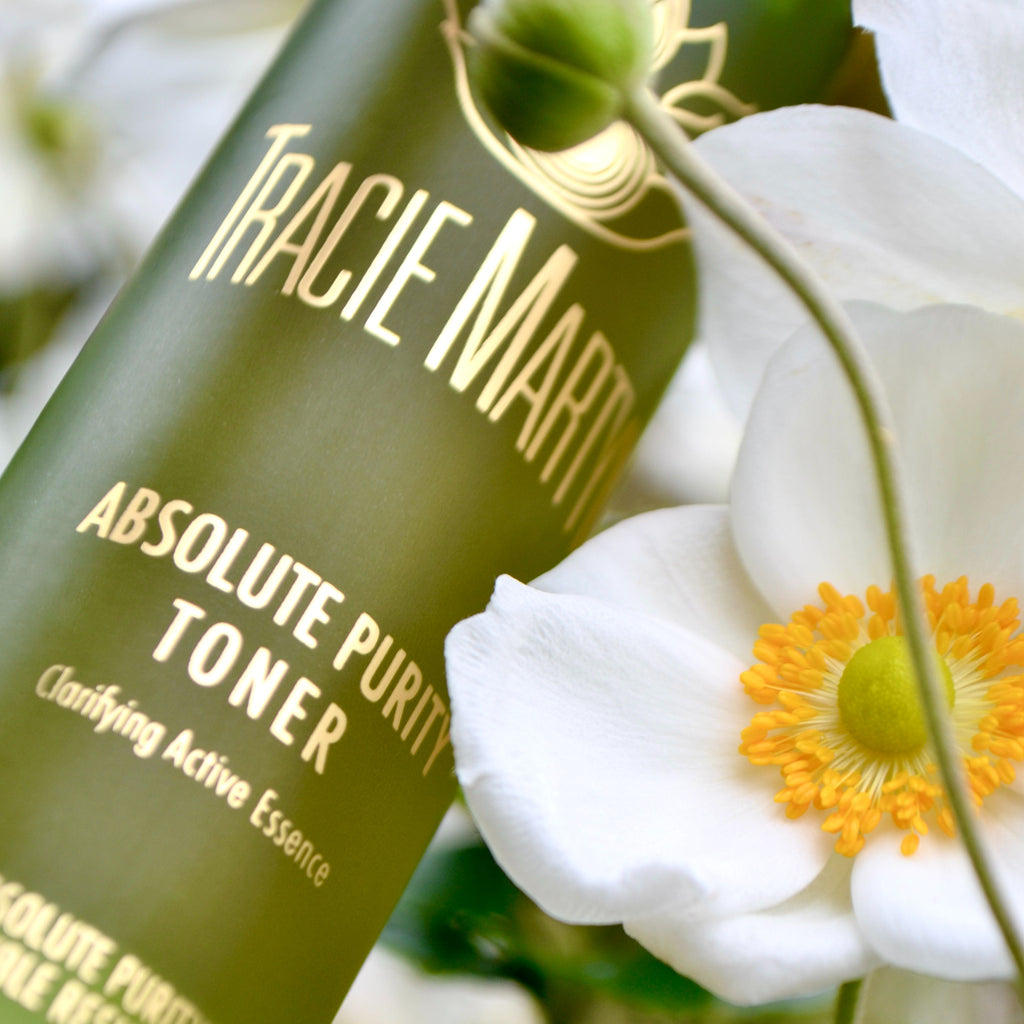 Changing seasons call for updated skincare routines. As we emerge from our winter hibernation, skin can often feel dull, rough, and dry. Cold weather is often the culprit, as it can leach moisture from our skin and leave the complexion looking lackluster, uneven, and/or flakey. Especially in New York City — with the inconsistent weather (especially this year!), the arid heating systems of our apartments, and the lack of vitamin D we may desperately be in need of — now is the perfect time to do a deep clean of the complexion and prepare your skin for the warmer months ahead.
ROUGH SKIN SOLUTION
 As we prepare for warmer weather, incorporating some form of gentle exfoliation to your routine is crucial to slough off winter skin to make way for a fresh, youthful-looking complexion. Our Amla Purifying Cleanser is the perfect daily cleanser to gently remove makeup, cleanse the skin, and exfoliate thanks to a complex of gentle enzymes and acids. Warmer weather can also cause increased buildup, sweat, and debris on the surface of the skin, so having a deeper cleansing product like the Amla Purifying Cleanser in your arsenal will be crucial for the coming months. (PRO TIP: Leave the Amla Purifying Cleanser on the skin for five minutes in the shower before rinsing off for an extra brightening, deep-cleansing boost.)
SEEK CLARITY
The dryer our skin gets, the more it produces an oil called Sebum. This oil usually keeps our skin moist and dewy, but during winter it heads into overdrive, clogging our pores and producing unexpected breakouts, especially on the T-Zone. To clear-up the unexpected winter acne in time for spring it helps to use a protective and soothing toner. Our Absolute Purity Toner helps minimize pores, and reduce the appearance of redness and irritation, a must have product when dealing with blemishes.  In addition, spot treat with our facial-in-a-jar, the Enzyme Exfoliant to get rid of breakouts in a flash! 
PROTECT YOUR INVESTMENT
Now that you've gotten rid of your winter dullness, we recommend (perhaps even more so than usual) to stick to your regular use of daily sunscreen. Warmer weather means increased UV exposure, and after taking such meticulous care of your skin, it would be a shame for it to be damaged by the sun. While Vitamin D is crucial to overall skin health, using adequate sunscreen (and reapplying when necessary) is the most effective way to prevent premature aging and sun damage. 
CALL IN THE PROS
For skin that needs some extra love, it's sometimes necessary to call in the professionals.The Tracie Martyn spa menu includes several cleansing facial options perfect for resetting the skin for spring. We suggest the Absolute Purity Diamond Facial, which enlists the help of diamond-tipped microdermabrasion, gentle extractions and massage for a deeper clean. The Purple Ray™ Facial is another springtime must, and includes our signature LED light therapy to boost collagen production & calm skin inflammation.