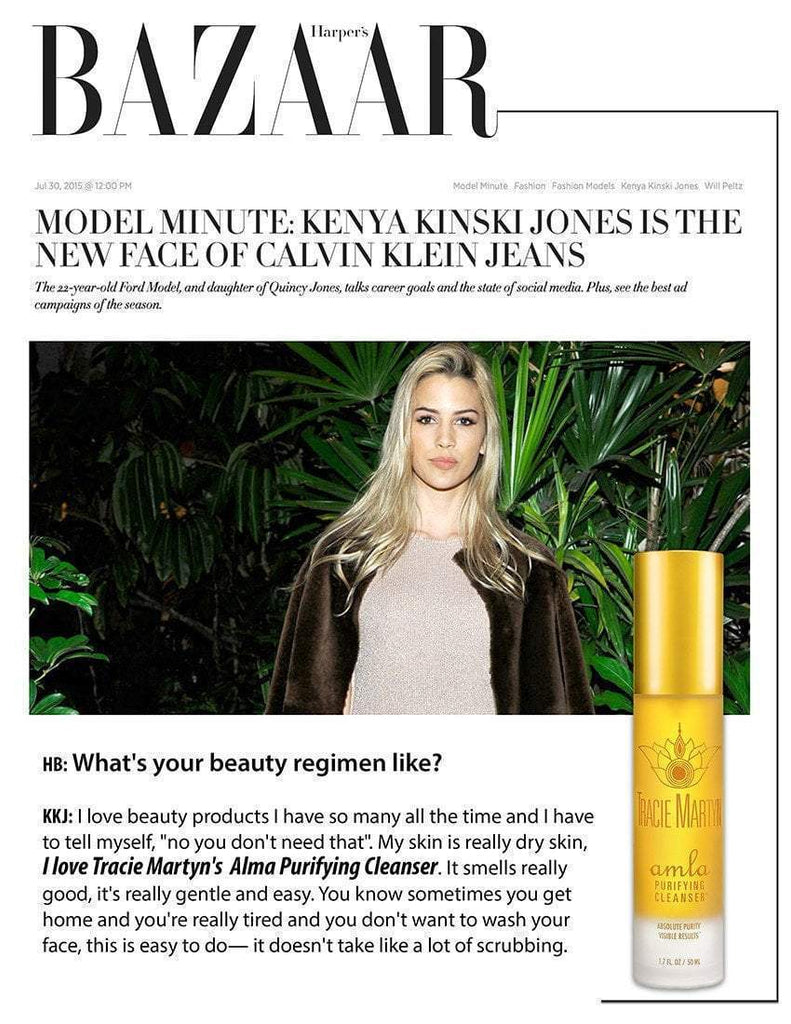 MODEL MINUTE: KENYA KINSKI JONES IS THE NEW FACE OF CALVIN KLEIN JEANS
The 22-year old Ford Model, and daughter of Quincy Jones, talks career goals and the state of social media.
HB: What's your beauty regimen like?
KKJ: I love beauty products I have so many all the time and I have to tell myself, "no you don't need that". My skin is really dry skin, I love Tracie Martyn's Amla Purifying Cleanser. It smells really good, it's really gentle and easy. You know sometimes you get home and you're really tired and yo don't want to wash your face, this is easy to do—it doesn't take like a lot of scrubbing.